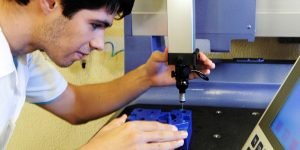 We are what we appear to be: a Center of Excellence in Education. We follow the developmental trajectory of a society that chose this vision of the future in the mid-1980s. We arrived soon after that, administering our first college entrance examination in 1990 for courses in Administration and Data Processing.
Soon afterward, in 1993, we experienced new, modest expansion by opening courses in Law and accounting. Beginning in 2000 and more specifically in 2002, the institution experienced a remarkable process of orderly growth under the name Cesumar University Center.
As a result of a conscientious and planned trajectory, Unicesumar expresses and perfectly reflects the magnitude and potential of this educational work.
In 2006, Unicesumar entered the era of Remote education. Since then, our expansion has not stopped. We now have 58 education centers spread throughout Brazil.
In 2013, The University Center was renamed Unicesumar.