International Scholarship Ibero Americanas are announced.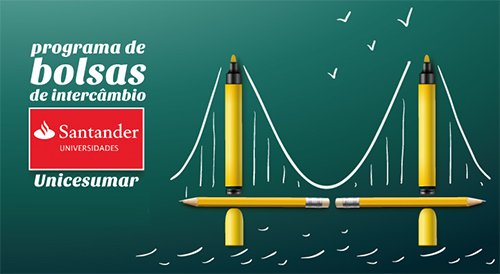 The program Ibero Americanas, in partnership with Santander Bank announced this Monday the students that were slected to partipate in the program, that provides funding for the students to spend one semester abroad. The students were chosen due to their academic performance, based on their grades during their undergraduate studies, ranked by grades, and majors.
In total there were 10 scholarships awarded to students of all differerent areas, the students will be going to Mexico, Chile, Argentina and Portugal.